Web Server Statistics for jsayles.com
  Virtual Host Report  
The Virtual Host report provides summary information about the virtual hosts (or sub-host or sub-domain) that are hosted within your site. This is especially useful as an ISP to monitor the usage and traffic on each of the domains you host.
This report shows the first 20 results by bytes of traffic. This report is sorted by amount of bytes transferred.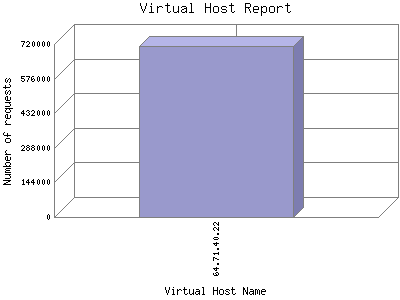 Virtual Host Name
Number of requests
Percentage of the bytes
 
[not listed: 1]
4,006,651
0%
---
This report was generated on January 16, 2022 05:31.
Report time frame December 19, 2019 19:48 to August 15, 2021 14:21.